Computer Lab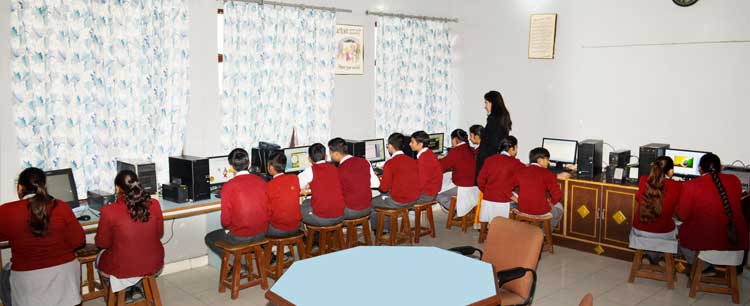 Technology advancement has affected every sphere of life especially education.This has changed our perception of what a school should provide for its students.In times of booming technology the computer labs at S.B.S.Sr.Sec.School provides the appropriate platform of the students to be future technocrats.
The school has a contemporary computer lab that is designed to meet the child's Information Technology needs.Trained and experienced teachers provide both theoretical and practical lessons for students. Teachers provide individual attention while students work on the computer.There are two computer labs,one for the junior and another for senior students .Both computer labs are well equipped with computers and broadband internet connectivity for teachers and students.
"A Computer terminal is not some clunky old television with a typewriter in front of it. It is an interface where the mind and body can connect with the universe and move bits about it."